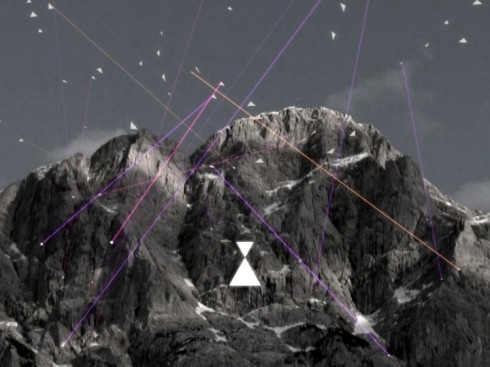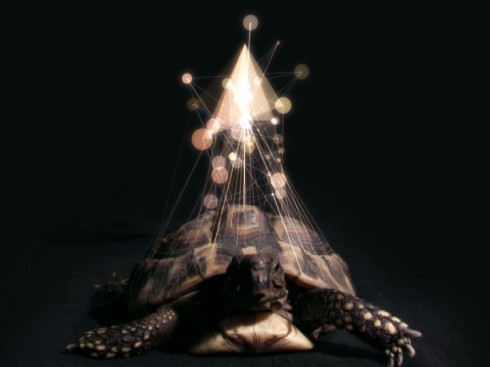 On the back of Chukwa,
Bright like a mountain dew-tune and crystalline airs.
We seek shell and shelter in subsurface saltlake sittings,
The one-drone rondo-0-o.
We rest against the interwalls of zero cavity's brainbows,
Celebrating Achilles' de-feet.
Stir montane waters in the syncoronation of prime times,
Immersed rim ram short circuit oscillations,
In echological mining claims,
Drilling me softly with a chord.
What happens quiet shelldome if ever.
…turtles all the way down
Chukwa I (The Mountain) on Vimeo
Chukwa III (The Final Encounter) on Vimeo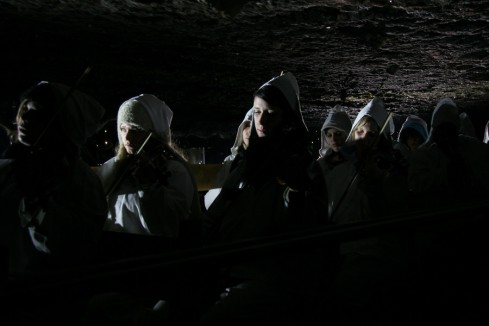 (photo by Cornelia Auinger)
Chukwa's Orchestra:
Anlanger Petra
Bacher Clemens
Brachtel Benedikt
Bruckmayr Didi
Eigner Richard
Estrela Paul
Farangis Firozian
Fraunberger Stefan
Grandits Sebastian
Grüner Markus
Hochleitner Gudrun
Hovdkinn Elise
Johnson Oliver
Kargl Sebastian
Karlstetter Simon
Kickinger Max
Kindlinger Florian
Kinschel Anna
Klinger Hanna
Ladenhauf Gregor
Lass Elisabeth
Lass Leonhard
Lercher Daniel
Mayr Timna
Mone Miriam
Movahedi Paul
Nassall Angela
Pfaffenberger Florian
Preuschel Julian
Pusa Saila
Radauer Clemens
Rauch Roman
Rösch Paul
Rosner Willibald
Saudek David
Sauer Birgit
Schabmayr Bernhard
Schauberger Anna
Schlegel Martin
Senz Gerhard
Steiner Johann
Strobl Doris
Tischler Sarah
Wedel Marco
Zauner Paul
Zeitlhofer Peter
Zopf Robert
Krisch Gabriele (Projectmanagement)
Wassibauer Rüdiger (Schmiede Support)
Lali the turtle
Thank you very much.